welcome to lac rose
Our fabulous lake for carp fishing in France
The beautiful and quiet Lac Rose, the hidden gem of France.
Lac Rose is a family owned 6.5 acre lake in the stunning Champagne region of France, about 4 and a half hours from Calais. The lake has carp weighing just under 70lb.
The lake sits in 16.5 acres of fenced land, it is a beautiful location in the French countryside just 5 minutes from the nearest town that has supermarkets, a tabac, takeaway, bars and restaurants, or 15 minutes from the larger town of Estissac which has similar amenities, including fuel and emergency services.
The Lake, which is situated at the end of a 100 yard well kept track, has 4 spacious double swims. Waters depths range between 3 feet and 11 feet. Some have overhanging trees, so there is a lot to cast to. We also limit the number of anglers to 6 at any one time so that the fishing is both peaceful and quiet.
Whilst our "Drive and Survive" is the most popular option for which we do have shower and toilet facilities on site, we are also pleased to offer an EXCELLENT meal package at an additional cost.
Why not come and join us in this stunning location where you can fish and enjoy our little bit of France. A fabulous place to enjoy carp fishing in France.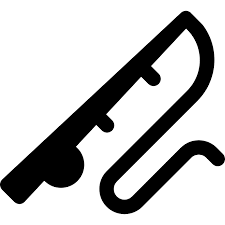 Great Fishing
Come join us at our beautiful lake for some fantastic fishing. We are not a runs water, it can be difficult but hard workers reap the rewards

Superb location
We are only 4 hours from Calais in the Champagne region known for its great carp fishing

excellent facilities
We have basic but clean and well kept facilities with a hot shower and english toilet.
I've just come back from a week at Lac Rose where I can honestly say I had the best weeks holiday I've had for a long time. Caught numerous carp including 5-40's and 8-30's the biggest being 47.08 even though they had just spawned also! I would recommend this place to anyone, fantastic owners, an amazing value for money food package, and a very well looked after lake. This place really is worth every penny and leave you wanting to go back time and time again!
So what an awesome week me and Daz Carter had at Lac Rose last week. With us catching fish to 39lb and losing what we can only say as the hardest fighting fish we have ever encountered. With the owner Richard saying he knows which fish it was. So next year we will be back and it doesn't matter who has it. We have a target known as Shoulders. And a massive thank you to Richard and Jo for such an awesome week. And such great laughs. And if anyone fancies a great week away carp fishing in France i highly recommend you try Lac Rose.
Massive thank you to Richard, Jo, Nick, Lawson and Maisey for a fantastic week, special thanks to Richard for making me a much better carp fisherman sharing his knowledge with me, great fishing and socialising made the week very special.
Dave Coulstock
/
June 2016